August 8, 2018
I don't know about you, but whenever I'm at the grocer and waiting at the checkout line and I happen to catch a glimpse of Joanna Gaines and see the newest Magnolia Journal is available, I do a little happy dance inside my mind. I find her magazine to be so rewarding to read because she has a magazine full of substance, encouragement, some #reallife moments, and even a few recipes. Now, I know I'll never be able to successfully make pasta from scratch (like the recipes found in this issue) or really anything from scratch, but she encourages me to try.
Joanna Gaines really is my spirit animal.
But more than that, in this issue she pens an article that so many of us moms - especially me right now - can relate to called Made for This. She discusses being capable through every season and even through the ones that are unexpected - such as her pregnancy. Last year we all had a collective WTF moment when Chip and Joanna announced they would be ending their show, Fixer Upper just after 5 seasons. Although within those five years they've managed to build an empire, they became super relatable when they openly acknowledged they needed to slow down and rest the areas in their lives that were important. It was a reminder to us all that you can have all the success in the world, but each of us requires some R&R eventually.
She writes, "...Chip and I made a choice to take time off...because it seemed best for us in that season - even though we knew it would stretch us to stay still. Only a few weeks later I found out I was pregnant." She goes on to write and encourage us by saying that since she's had her baby she's been gifted to see life through a new lens. "Every season looks different, and each one is no less significant than the last one." And she concludes that we all have what it takes to navigate those different seasons in our lives and cherishing the gifts we receive through them.
So, as the seasons literally change, I find it exciting to celebrate where we've been and look forward to the new adventures that will fill the new seasons we're in in life.
And with that being said, there's a lot of what Joanna shared in her issue this month that reflects just why autumn is my favorite season. Yes, I love our summer break - a chance to rest the areas in my life that need the care. But, there's something about the weather slightly starting to shift, the fall fashions slowly starting to creep into my favorite boutiques and stores, and the decorations that I can begin filling my home with. It's these little things that bring my home and myself joy and today I am excited to share that my
handlettered decor pumpkins
are back!
Decorating for a new season
Last year I began a little
lettering Etsy shop
and although I've put a pin in pursuing it full time, now that I'm back to teaching, I still enjoy creating pretty things for my home and sharing them with others.
One of the MOST popular items in my shop last year were these decor pumpkins that I would handletter! Each one is a cream color, which is great for lettering family names with either gold or black ink. It's such a cute way to brighten your doorstep or any room you display it in. There are three sizes to choose from and I am super quick about shipping them off! Feel free to check my shop out for yourself and pick up a pumpkin for you or a friend!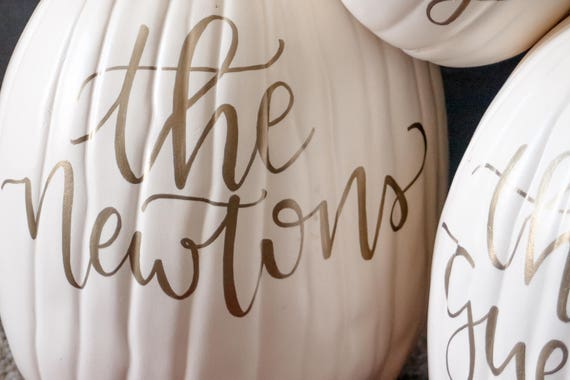 small 6.3" | medium 8.6" | large 13"
And to sip your favorite pumpkin spiced coffee, be sure to check out the
ceramic mugs
I have available too!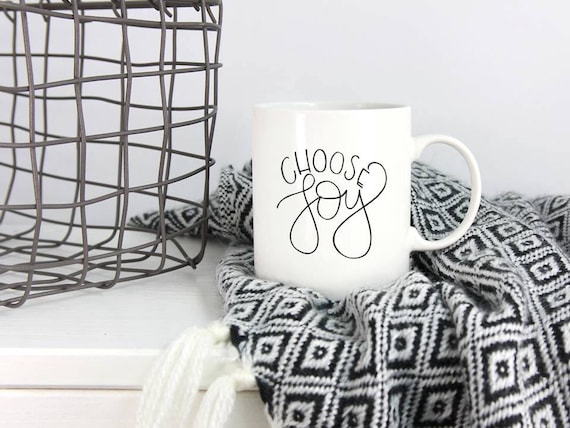 So, let's celebrate #pumpkins and this new season together!
Save
Save
via GIPHY
Hey there!