Happy December 1st everyone! I am so excited that December is upon us because aside from my affinity with fall and everything related to it I am more excited to celebrate the Christmas season! There are so many traditions and fun memories I have from celebrating the holiday with family and friends, which makes me even more excited now that Philip and I can begin our own holiday traditions as newlyweds.
Tonight I am linking up with Farley at
Oh' Boy 4th Grade
and her December
Currently
link-up!
Listening:
Our little family (made up of the hubs, Murphy, and I) loves to eat. More-so we love to cook and it's so fun to find new recipes to try! Tonight we found a Weight Watchers recipe of:
Deeeliciouuusss!
If you also love to cook and are looking for a tasty low-calorie meal, you should try these recipes!
Loving:
This year is our first Christmas not only as newlyweds but as new parents to our fur-baby, Murphy. I have taken on the task of preparing holiday themed activities for us to do throughout December as well as prepare a list of our favorite holiday movies and select one at random each night. It's been so much fun getting started and I am so glad I prepared them ahead of time! Nothing like the feeling of beginning your own holiday traditions!
We made a list of our top favorite holiday movies and printed them out. Then, we printed out numbers that correlate to each movie and put them inside a Santa hat. Each night we randomly select a number from the hat and watch that movie!
Thinking:
It might be the fact that we just finished celebrating Thanksgiving but I am most definitely still feeling and thinking about how thankful and grateful I am this year for everything I have. Some of these things are:
My husband
Murphy
My family and friends back home in VA
Philip's family in TX
Our health and the health of our puppy
...and the list goes on...
Wanting:
Something I've had my eye on for a WHILE are those ankle booties you and I have seen everywhere! They're so adorable and I just simply want a pair :)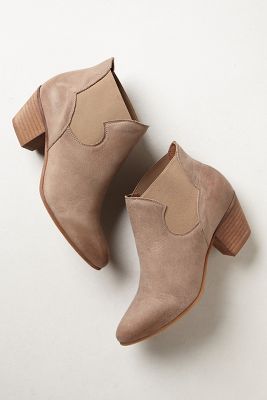 Needing:
I am very much looking forward to being able to get back together and see our good friends from back home this weekend when we travel to Colorado for a wedding. I am in definite need of some girl time and I know it'll be so much fun getting to reunite for a weekend with everyone!
Giving:
Something easy but sometimes difficult to do is simply give your time to others. Whether it be to help out around the house, stay after school to volunteer, or call that relative you've been meaning to. Life can get so busy, especially around the holidays, but I'd like to make an effort to give more of my time serving others.